Osca
Regular price
$198.00 AUD
Regular price
Sale price
$198.00 AUD
Unit price
per
The Only 4 in 1 Blue Light Blocking Glasses That Provide Day to Night Protection
DESCRIPTION
Designed by a Certified Health Coach, based on studying the latest research in Biophysics, Photobiology and Neuroscience from the world's leading experts in these fields. 
Timeless styles designed to be comfortably worn anywhere and when paired with our clip ons that blocks from 380nm - 550nm (4 Levels) which is the spectrums of artificial Violet, Blue & Green light found to be most harmful and disruptive the allow your natural melatonin (sleep and anti-aging hormone) to release when worn 2-3 hours before bed with either Dusk or optimally Delta clip.
PRODUCT DETAILS
Size: 46mm Eye/ 22mm Bridge/ 140mm Temples

Unisex - small/medium - Suitable to small rounder face shapes

Cellulose Acetate Frames

CR-39 impact and scratch resistant lenses

Spring Hinges
WHAT'S INCLUDED
Premium hard-case & linen travel pouch

microfiber cleaning cloth

3 Clip on lenses (DAY/ DUSK / DELTA) with tri-fold clip-on case 

Bookmark with How-To-Guide

Signature Barkley Eyewear logo on temple tip
ADDITIONAL INFORMATION
100% Australian Designed and Owned - Supporting Small Family Operated Business

If you would like to use our frames with your own prescription lenses, they can be fitted by most local optometrists 
Read our customer reviews below to find out what all the fuss is about…
Customer Reviews
24/11/2021
thomas g.

Norway
Fantastic glasses
I received the glasses and used them straight away. So excited! Comes with different lenses, easy to switch between them, to different times of the day and evening. Handy bags and some extra accesories! Very nice touch also with the personal greeting you guys made!
11/09/2021
Jenna H.

United States
Best purchase
I am so happy I purchased these! I spend 8 hours a day on a computer for work then a couple extra hours editing pictures when I get home. Not to mention some tv time before bed. I feel safe and protected while wearing these glasses. They are cute and comfy as well! Thanks so much!
08/09/2021
Jordan M.

United States
The best blue blockers ever!
I got these for my fiancée, who has tried many different blue blockers, and she loves her Barkley's more than any of her previous glasses combined. I am stoked to get mine!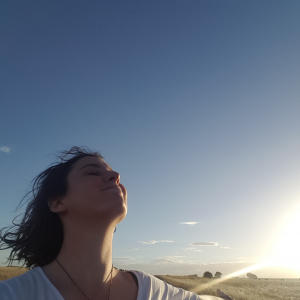 PH
28/08/2021
Portia H.

Australia
Life Changing
For the past eighteen months I have been experiencing a lot of trouble sleeping. It would take me about half an hour to fall asleep and I struggled to reach deep slumber. Within the first day of wearing the Osca Blue Blockers, I fell asleep as soon as my head hit the pillow and I have had deep sleeps ever since (my partner couldn't believe it and calls them miracle glasses). It is evident that every aspect of Barkleys Eyewear is intentionally designed and executed. I feel really good about supporting an Aussie business that is holistic and responsible in their production. I'm truly grateful for the time spent by Dan and Indi to bring this product to the market. Thanks legends!
15/08/2021
Luke L.

Australia
Amazing sleep
I am a shift worker, i work in the hospital as a nurse full time. After afternoon shifts 1300-2100 I used to take melatonin to sleep properly. Now with these glasses I find the quality of my sleep has drastically improved and I am happy to report that I no longer need the melatonin. The glasses are stylish, easily intergrated into my lifestyle and are functional for many occasions. Love these so much and will be using for a very long time.